Sveba Dahlen P–Series is Back in Black!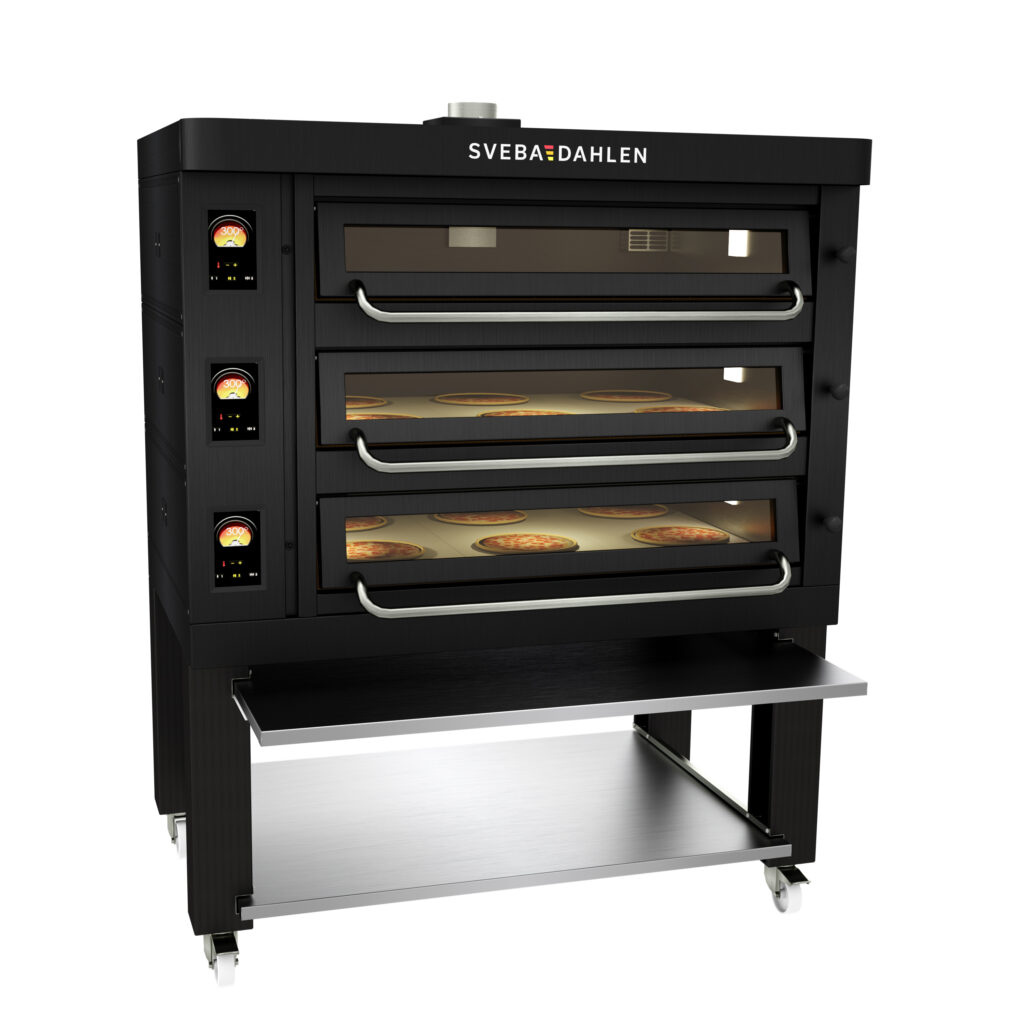 Leading Swedish manufacturer Sveba Dahlen has added a new Beyond Black line to its popular P-Series of electric pizza ovens. The new Beyond Black pizza oven is both eye-catching and functional and is made of black stainless steel with an anti-fingerprint coating which is exceptionally easy to clean and protects the surface from grease stains and dirt. The exclusive Beyond Black design is available with one, two or three decks and can accommodate up to 18 pizzas at once (P603). In addition its excellent cleaning properties and stylish design, the Beyond Black line boasts the same features and fantastic baking results as all P-Series pizza ovens from Sveba Dahlen.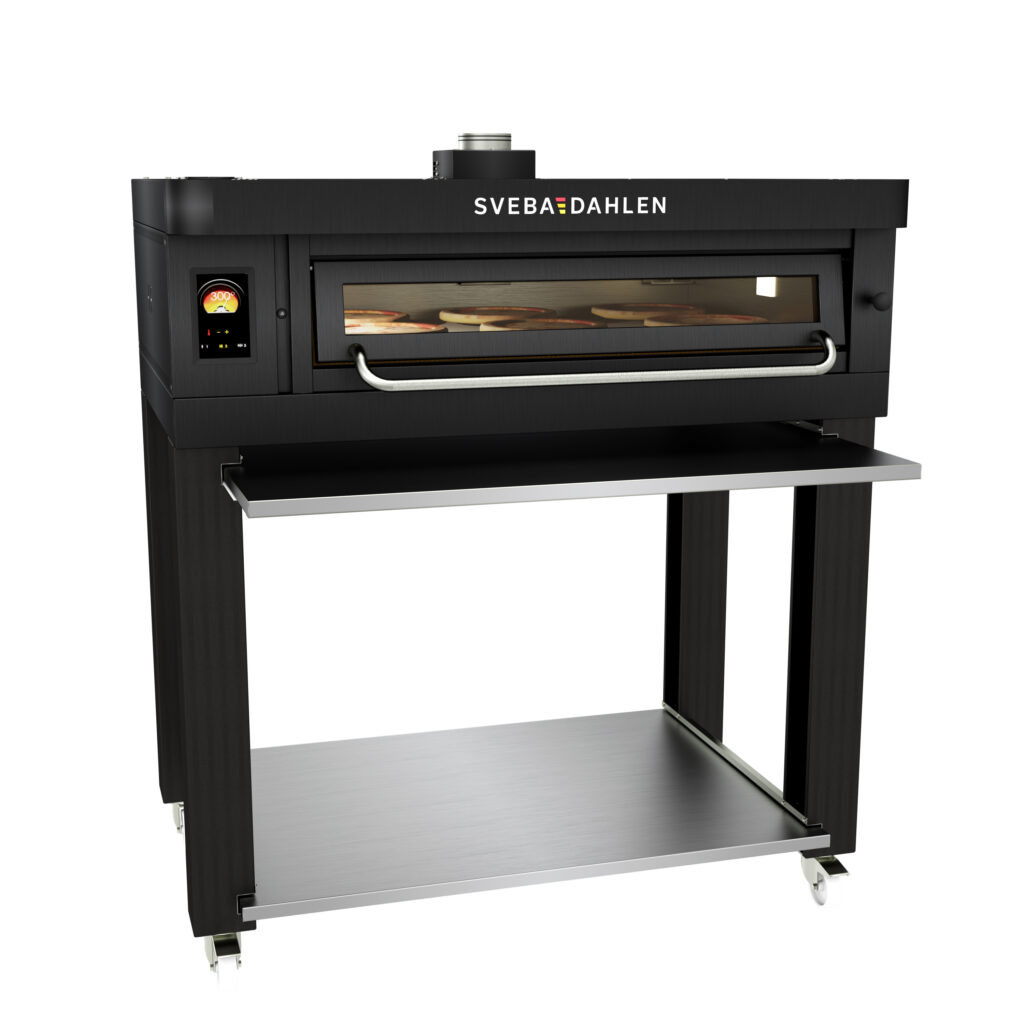 The efficient heating system of the P-Series incorporates high performance heating elements and two temperature sensors which ensures that heat is is distributed quickly and evenly to reach the right temperature, whilst the thick pizza stones retain heat throughout the baking. if the oven is needed in a hurry the Turbo start function automatically heats up the oven quickly to the set temperature.
The P-series is also superbly insulated, retaining heat inside the oven to enhance energy efficiency and create a more comfortable working environment. in addition, the ergonomic design means the P-Series Beyond Black is easy to use and can improve workflows. Its solid, robust and compression-sprung door includes bead blasted stainless steel handles which are cool to the touch.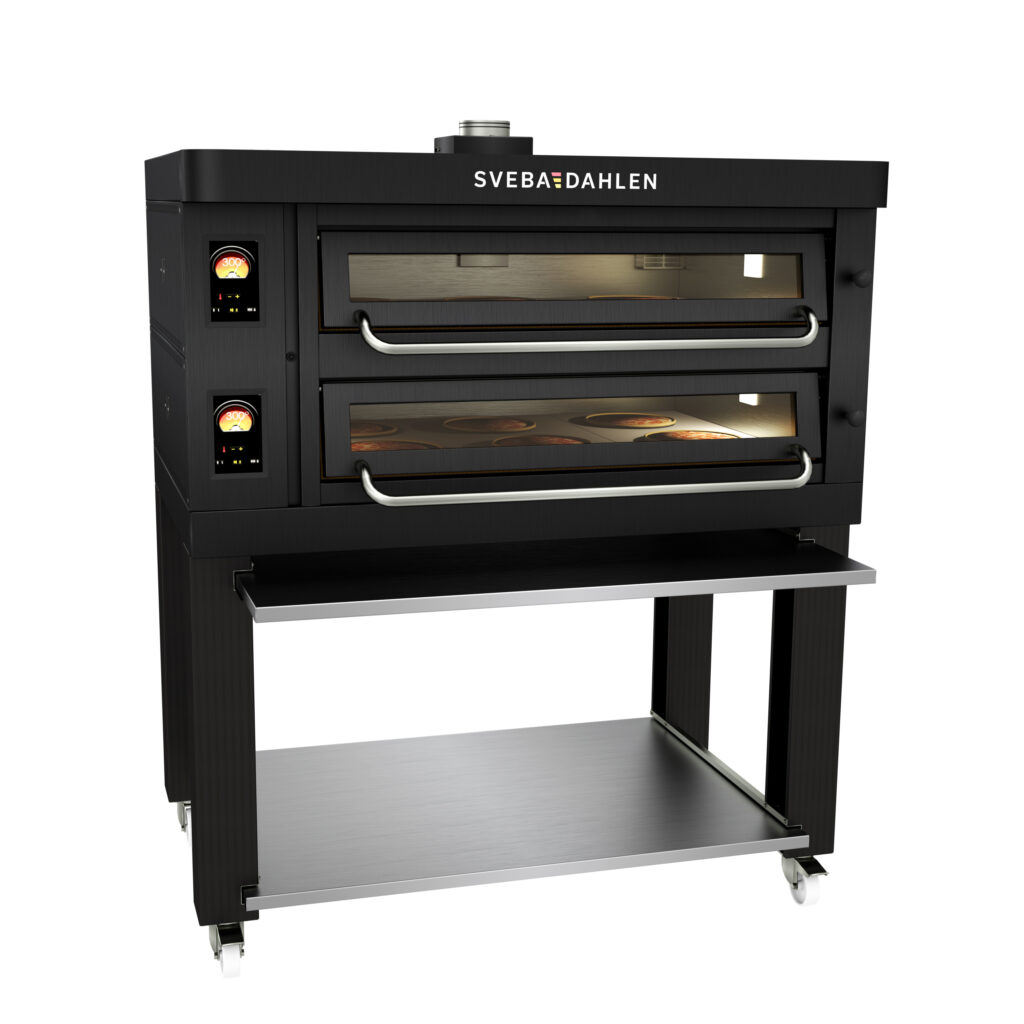 Commenting on the new addition to the Sveba Dahlen P-Series Steve Morris, Sales Director at Jestic Foodservice Solutions said:
"Sveba Dahlen's P-Series has been a popular pizza oven choice with operators for a number of years thanks to its performance, energy efficiency and quick and even heat distribution. The new P-Series Beyond Black line looks stunning and will make a real design statement in any restaurant – plus with its easy to clean coating it offers both style and practicality."
The P-Series Beyond Black can achieve baking temperatures up to 350 degrees centigrade and includes pizza stones, two pull out shelves, a digital panel which makes the oven both energy efficient and easy to use, plus robust legs with lockable wheels make it easy to move for cleaning.