Sveba Dahlen Pizza Ovens take centre stage at the National Pizza Awards
The National Pizza Awards – 15th November 2022
The National Pizza Awards is the only dedicated quest within the restaurant trade to find Britain's finest pizza.
To celebrate, Jestic Foodservice Solutions – your source for the industry's finest catering equipment brands – is proud to sponsor this exciting event and supply the exceptional Sveba Dahlen P-402 Pizza Ovens for the competition.
Sveba Dahlen P-402 Pizza Oven 
The 16 finalists from across the hospitality industry, will each compete in a series of demanding pizza challenges, using the energy efficient Sveba Dahlen P-402 Pizza Oven. Ergonomically designed, it incorporates excellent insulating properties and enables precision cooking. For more information on the range click here: https://sveba-dahlen.jestic.co.uk/product/p-series-pizza-oven/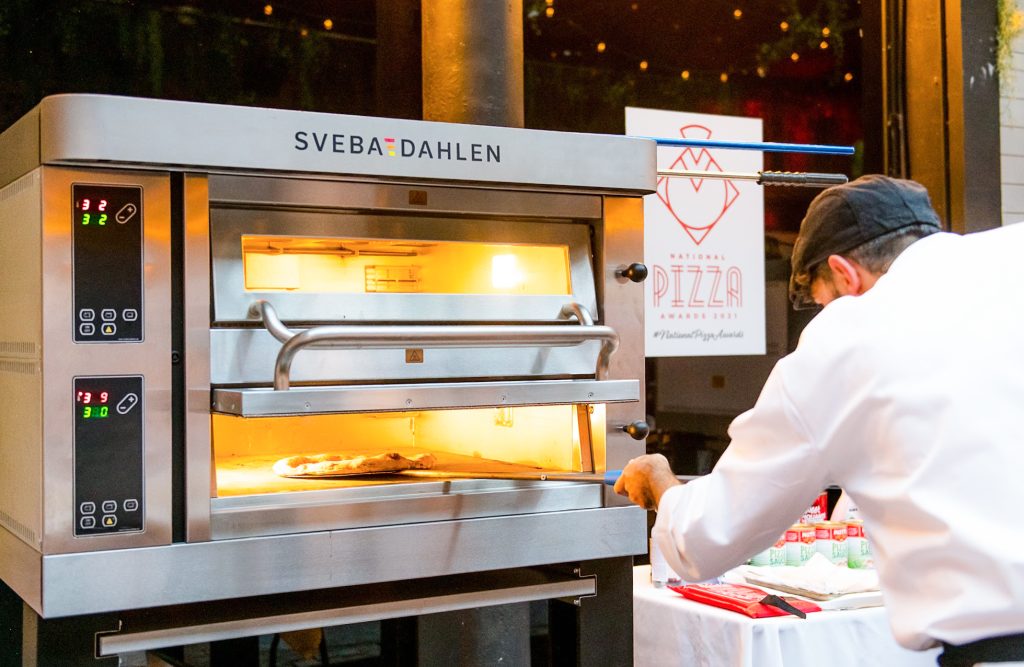 Jestic Foodservice Solutions
Not only do we supply some of the finest catering equipment – we find the very best solution for you.
• Expert advice from our knowledgeable sales team
• Award-winning staff training and menu development from our experienced culinary team
• Support of Jestic Technical Services – our own nationwide service and maintenance team, available seven days a week, 364 days a year.
We wish all the finalists the very best of luck!
If you would like to know more, please get in touch.