Mibrasa 'Cooking with Fire Masterclass' is back! 
At 1pm on Tuesday 31st Oct and Wednesday 1st Nov, Jestic are hosting two 'Cooking With Fire Masterclasses' in partnership with Mibrasa, a leading producer of charcoal ovens and grills.
Following the success of our Mibrasa Masterclass held in our Paddock Wood test kitchen on 8th June, we are now running two more to be held at our test kitchen in Manchester. The Cooking with Fire Masterclass will demonstrated how to perfect cooking over an open flame.
The masterclass will be delivered by the Spanish Mibrasa Culinary Team and include chef Ismael Caballero, who previously worked at 2 Michelin-starred Miramar.
Mibrasa produces the finest charcoal ovens and grills, offering a primal method of cooking that genuinely enhances the natural flavours of all kinds of ingredients. Although cooking over an open flame is a practice that goes back to basics, it is also an art that has to be learned and perfected.
Attendees were able to see the Mibrasa range in full action, which will include; the Mibrasa Parilla Grill, with its extensive cooking surface and elevating system suspended over the open fire; Mibrasa charcoal ovens, available in a range of sizes and specifications, and the Mibrasa Robatayaki, a traditional Japanese multi-tier grill along with the extensive range of Mibrasa Grillware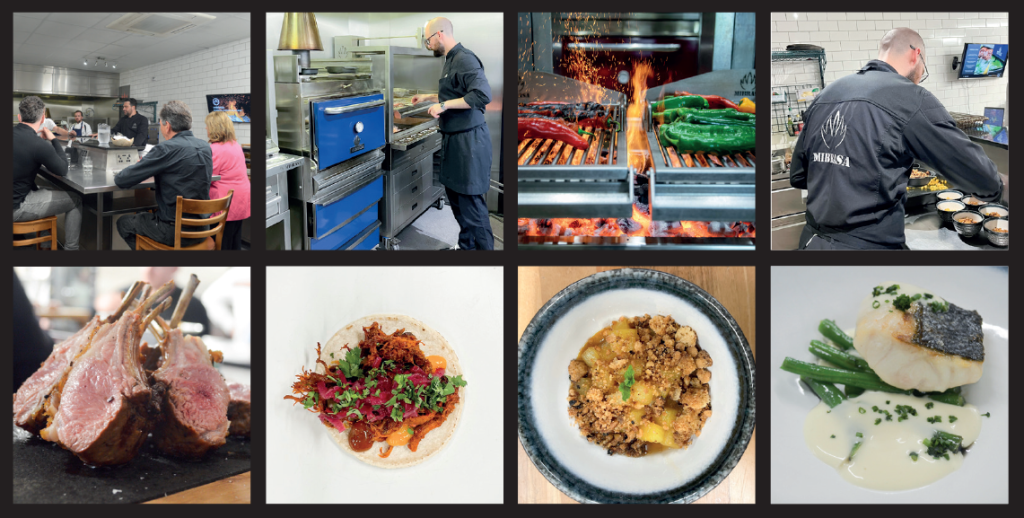 Come and learn the art of cooking over an open flame as our expert chefs explain the techniques behind creating a good quality fire, and the effect of using charcoal to enhance the natural flavours of the ingredients.
Register now to secure your place :https://www.jestic.co.uk/mibrasa-cooking-with-fire-masterclass/
For more information about Jestic Foodservice Solutions or to book a demonstration please call 01892 831 960 or visit www.jestic.co.uk