Duke signs Jestic as UK sales partner  
Duke, the US-headquartered global foodservice equipment pioneer, has announced that Jestic Foodservice Solutions will become it's sales partner for its product range in the UK. Jestic, a leading distributor of foodservice equipment, represents some of the world's finest and most-innovative foodservice equipment manufacturers. 
Duke Manufacturing is renowned for it's quality products and in the UK is particularly well known for quality holding equipment.
Steve Morris, Commercial Director, Jestic Foodservice Solutions, says: "Food holding is the critical link between the preparing and cooking of food, and serving it to guests. We pride ourselves on having the best solutions to improve our customers' foodservice operations, and no one offers a more advanced and comprehensive holding portfolio than Duke. Duke is a new relationship for us, and its ReadyFlex cabinet offers outstanding food quality and the best in flexibility, so we're looking forward to introducing it throughout the UK, to help our customers meet their needs."
Quote from Jakub Rada Commercial Manager Duke Manufacturing
"We are very pleased about our new opportunity to partner with Jestic in the UK.
Jestic have a strong range of equipment brands within their portfolio and both partners believe Duke will be a positive addition and complimentary to their existing brands.
Jestic have a consistent record of organic growth in the UK and we are confident they will represent our innovative equipment solutions to our UK customers. New innovation in the area of food product holding such as our Readyflex platform"
The Readyflex hot-holding cabinet offers multiple heat zones and pan configurations, keeping each food item at the ideal temperature across all menu combinations and pan sizes – so it's always hot, fresh and ready, where and when it's needed. Readyflex does all this while maintaining ideal texture, flavour, colour and sensory appeal – and importantly, it enhances food safety. It's operated by a colour touchscreen that's easy to learn and programme.
The Readyflex hot-holding cabinet can also be key to improving the efficiency of foodservice operations. It helps reduce service times by having food readily available, reduces food waste through its extended hold times, and allows for batch cooking. Everything's designed to help guests enjoy the dining experience, and keep coming back.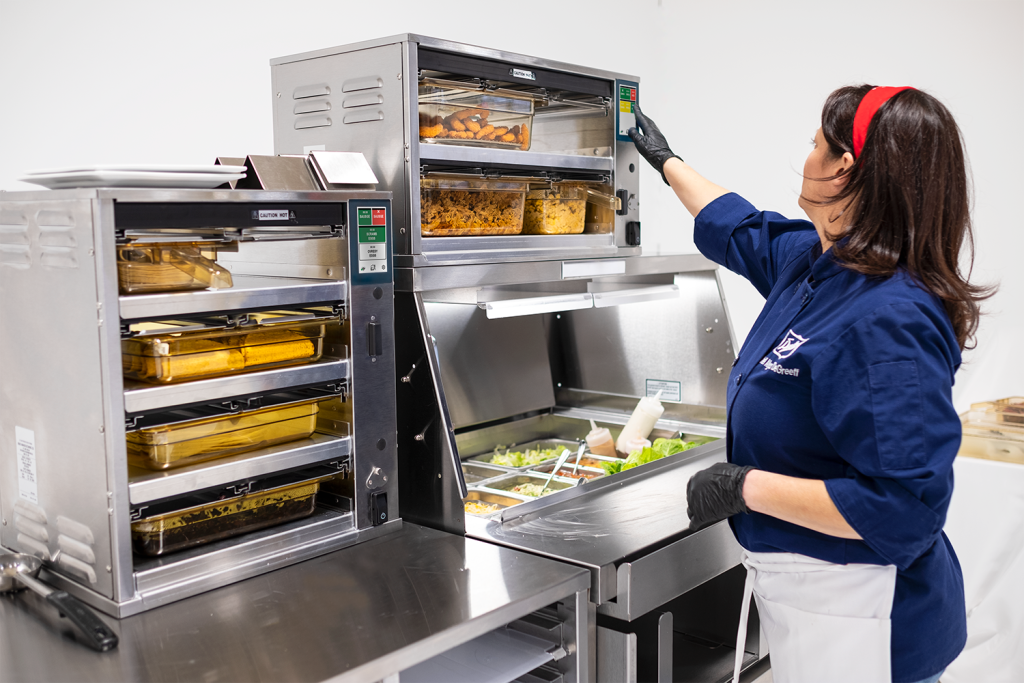 Based in St Louis, Missouri, Duke is a global organisation that has been an industry leader in foodservice equipment since 1925. It is renowned for the highest quality standards and products purpose-built for foodservice and kitchen-management applications and solutions. It boasts three US manufacturing sites, distribution centres across three continents and a software-development centre in the Philippines.
For more information about Duke Readyflex or to book a demonstration please call 01892 831 960 or visit www.duke.jestic.co.uk