NEXT-LEVEL FRYING AVAILABLE FROM JESTIC WITH  LAUNCH OF ALL-NEW HENNY PENNY F5 RANGE 
Building on its reputation for technological innovation and development, Henny Penny is launching the game changing F5 frying range this autumn. Designed from the ground up to save operators both time and money, and exclusively available in the UK from Jestic, the all-new F5 fryer is simple, fast, and clean and all whilst delivering best-in-class performance in the heat of a busy kitchen.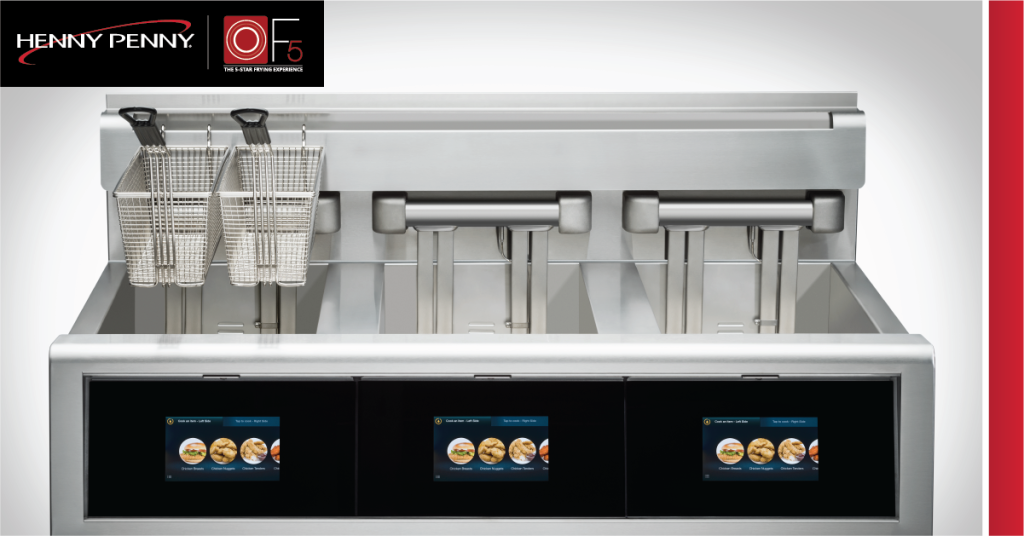 The Henny Penny F5 is an extremely powerful low oil volume fryer that is specifically designed so that any member of the kitchen team can operate it. Controlled from a 4mm thick, recessed seven-inch 'kitchen-proof' touchscreen display, the F5 can be pre-programmed with a wide range of core menus and food items ensuring perfect cooking every single time. The touchscreen has been extensively tested in working kitchens and maximises modern smartphone-specific technology to ensure that only actual inputs are registered, minimising errors and accidental command entries. Programmable with a full menu and featuring clear icons alongside a series of comprehensive built-in guides, the sleek operating system makes it simple to operate and speeds up preparation and service across your menu.
The quality of operation is matched by the physical design of the unit which features smooth surfaces and sleekly curved edges to facilitate easy cleaning at the end of a busy service. As well as being wipe-clean friendly on the outside, the new F5 can also filter itself in just three minutes, meaning it can be cleaned mid-service, and make the end of shift clean down simple and swift. Featuring the market's most powerful filter pump, the 8-GPM filtration system also includes a brand-new design of nozzle that efficiently targets tough to reach parts of the fryer vat and eliminates debris more effectively overall, all whilst completing its cycle 25% faster than comparable existing fryers.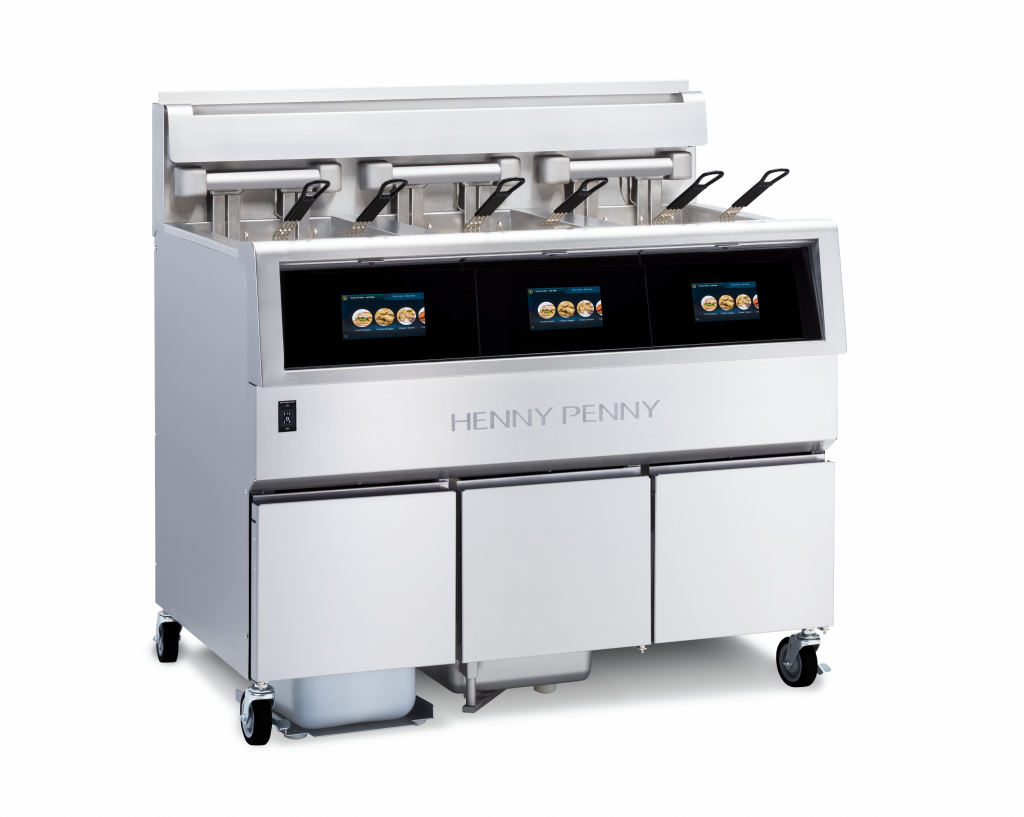 As a leader in low volume frying, the Henny Penny brand sets the standards for others to follow and the F5's specially designed smaller fry vat means that up to 40% less oil is used whilst delivering the same quality, consistency and volume of cooking. The bespoke software and technical design at the heart of the F5 offers precision heat control to minimise oil degradation and maximise cook performance.
Michael Eyre, Jestic Product Director says "At Jestic we appreciate that operators are facing more challenges than almost ever before in their daily business, and we want to supply equipment which genuinely improves life in the kitchen. The F5 from Henny Penny is truly the cutting edge of frying technology that makes life easier and better back of house. From improved frying performance to oil reduction and ease of clean down, the F5 will truly revolutionise your daily service, and help you retain customers.
"From the simplicity of operation and the significantly reduced initial training time, the F5 performs so well that operators can save money on oil usage but also minimise waste and inefficiency, as well as serving customers great food that will have them coming back time and time again. We know life can be busy in the kitchen but with the F5 in place, operators can be confident they are installing a smart, simple solution that works brilliantly well."
For more information on the Henny Penny range or to find out about the full Jestic equipment portfolio, please visit www.jestic.co.uk or call +44 (0)1892 831 960.